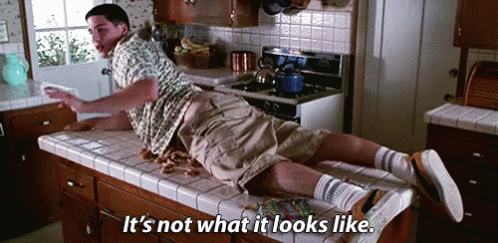 I truly understand what you might be thinking. Who is this guy?
I am the guy that is going to change the way you think about who you are about to become.
You can be whatever you want but you have to have knowledge to get you through to the next level.
This week's topic is the feeling you might have. In a way, when you are alone, you may feel 'aroused' and your penis may get hard. Notice what you are watching or thinking about.
Trust me, we have all been there:
Going to the store and looking at the underwear models on the packaging
Sometimes looking under the maneken
Other young men smile at you and it activates 'the man downstairs'
Staying up late to catch real sex on HBO (that was me lol)
To browse the internet on your parents tablet or computer (to find topics like this or porn….by the way click here to explore the itch)
Sneaking away to read a very 'graphic' magazine with the door shut in your room/bathroom
 Asking your school mates about sex and what it feels like
Speaking of that last bullet, it is okay to masturbate. Nothing is wrong with getting off. You are young and you need to have some alone time when you do it. My only caution is don't rub it too hard to the point where it is red or getting swollen. Do not put it in any hole of wood. Don't kill the "the man downstairs".
There are 2 other elements of "the man downstairs" but that's for a later topic. 🙂
As always this is a bully free zone, you have to love yourself first and ride with the journey.
I am here for you always.
SHARE/COMMENT/LIKE FAN PAGE
TAG A FRIEND/TAG A READER/TAG A WRITER
LETS COLLABORATE AND CHAT!
Peace and Blessings be upon you.
Fan Page: M.J.King
Instagram: authormarcusjking
Twitter: infamous_kalel
Youtube: MJK0386
Tumblr: infamouskalel, infamouskalel2